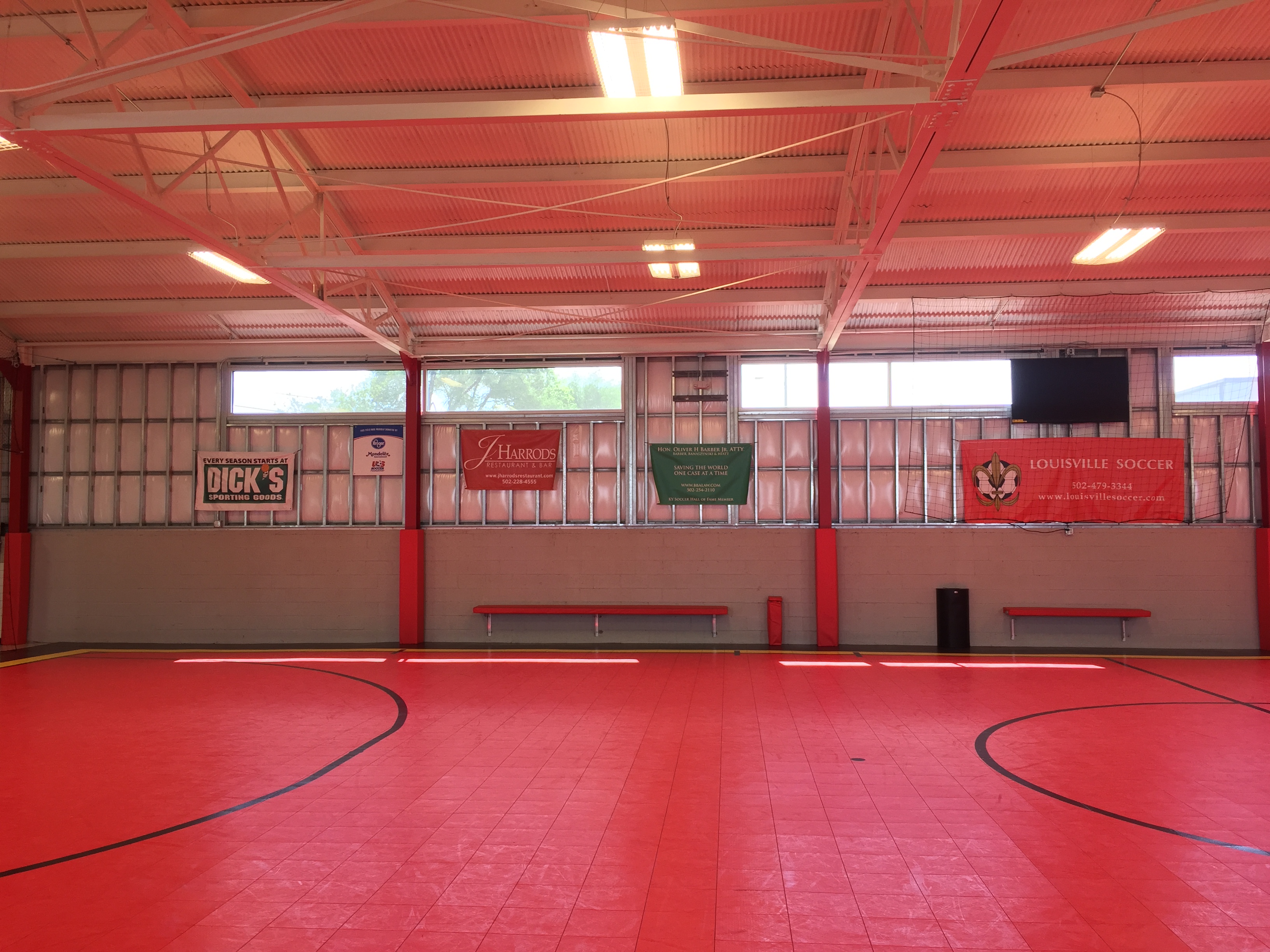 Advertise with Us
Are you looking to have your company's banner placed in Louisville first futsal specific facility? There are many different advertising opportunities available at the Mike Eimers Training Facility. Please check out our Sponsorship Package for pricing and logo placement information.
Sponsorship Package

Advertising Brochure
If you are interested in becoming a sponsor or have any questions, contact Gemma Dattilo at 502-479-3344.
Sponsorship Levels
| Level | Cost | Banner | Website Logo Placement | Mailer Logo Placement | Social Media Advertisements | Logo Placement on louisvillesoccer.com | Logo Placement on kentuckysoccer.com |
| --- | --- | --- | --- | --- | --- | --- | --- |
| Premier | $2,500 | 10h' x 6w' | | | | | |
| Gold | $1,000 | 5h' x 3w' | | | | | |
| Silver | $750 | 5h' x 3w' | | | | | |
| Bronze | $500 | 5h' x 3w' | | | | | |